Oticon was founded by Hans Demant in 1904. Han's wife suffered hearing loss, and his passion to help her lead a life unhindered by her hearing loss is what led to the establishment of Oticon. The company started out as a distributor of hearing devices in Denmark, then in 1940 Hans' son, William, who had taken over, started manufacturing hearing devices. In 1946 he partnered with American hearing aid producer, Charles Lehman, to establish the American-Danish Oticon Corporation.
By 1965 Oticon had expanded globally and in 1977 they introduced their first in-the-ear hearing device. In 1991 Oticon's headquarters moved from Copenhagen to Strandvejen, where the company was led by Lars Kolind and Niels Jacobsen, then taken over by Niels Jacobsen. In 1996 Oticon launched the first fully digital hearing device, programmed to fit the individual's hearing loss.
By 2004 –the year Oticon celebrated their centenary and introduced their "People First" slogan – they were known as the world's second largest manufacturer of hearing devices. The year 2007 saw the launch of Oticon's Epoq – two hearing aids which can continuously communicate with each other.
Today, Oticon believes in the philosophy of BrainHearing and their hearing devices support the way the brain works and makes sense of sound. Oticon employs more than 3,000 people and their products are sold in 24 countries. Oticon Australia's Head Office is located in Sydney.
Bernafon, originally named Gfeller AG, was founded in 1946 by Hans Gfeller in Bern, Switzerland. Their first hearing device was the A1 2 Pack. In 1963 Gfeller AG launched their first behind-the-ear device – the H-Series. Their first in-the-ear device was the Charisma, which was introduced in 1986. The following year, Gfeller AG was integrated into the Ascom Audiosys Group and a year later they introduced the world's first digital programmable hearing operating system.
In 1995 the Ascom Audiosys Group was taken over by William Demant and renamed Bernafon. In 1996 Bernafon celebrated their 50th anniversary and launched their first remote controllable hearing system. Bernafon launched the world's first ChannelFree hearing system. In 2007 Bernafon won the prestigious Red Dot Design Award for their Brite hearing system.
Since then, Bernafon have launched a number of hearing systems and celebrated their 70th anniversary in 2016. Their products are currently sold by 18 sales companies worldwide and more than 70 independent distributors.

Sonic Innovations was formed in 1991 and introduced their first hearing aid in 1998. They currently have five product lines, including the Adesso, an instant-fit completely-in-the-canal model, which is the smallest digital hearing aid on the market.
Phonak was founded in 1947 in Zurich by a French-Belgian group of investors. In 1978 they launched Superfront – a hearing aid with the highest amplification. In 1992 the PiCS Hearing Computer was successfully launched internationally. Since then, Phonak have continuously launched a variety of innovative digital hearing technology and opened a number of production facilities globally. In 2017 Phonak hosted an open day which attracted more than 5,500 guests as part of their 70th anniversary celebration.
Unitron is a Canadian hearing aid manufacturer that was established in 1964. They have worldwide operations, 21 Unitron locations, and are headquartered in Waterloo, Canada. Unitron has more than 100 experts and engineers in their development centre.
GN ReSound was established in 1943 and has developed a number of hearing industry firsts. They created the world's first Made for iPhone hearing aid with direct stereo sound streaming. ReSound has business in over 80 countries globally.

Widex is a family-owned company founded by Erik Westermann and Christian Tøpholm in Denmark in 1956. The two friends started the company in Christian Tøpholm's basement. Today, Widex employs over 4,000 people worldwide and their hearing aids are sold in over 100 countries. Widex introduced the world's first digital in-the-ear hearing aid in 1995 as well as other revolutionary technology, and has since developed their own wireless technology.
Founded in 1967 by William F. Austin, Starkey has developed many hearing industry firsts. In 1971 Starkey launched the first custom in-the-ear hearing aids. In 1974 they introduced the first 90 day trial period and worry-free warranty. Starkey delivered directional custom in-the-ear hearing aids the following year, and in 1980 they delivered miniaturised shells and reduced-size in-the-canal hearing aids.
They were the first company to introduce traineeships for students in Ph.D. and Masters programs in 1991. Starkey developed the first completely-in-the-canal hearing aids in 1992, and the first invisible-in-the-canal hearing aids in 2010. President Ronald Reagan was fit with Starkey Intra hearing aids in 1983. In 1984 the Starkey Hearing Foundation was founded, and has since helped more than 1,100,000 people in need around the world, providing critical aftercare services in 52 countries. Starkey launched the world's first custom-made wireless earphones in 2017.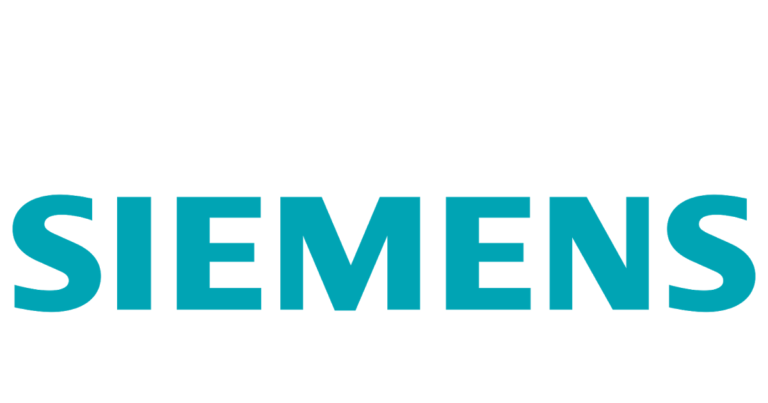 Siemens hearing aids are manufactured by Sivantos Pty Ltd. Sivantos Group extends back to 1878 when Werner Von Siemens developed a telephone receiver with substantially improved transmission quality, after noticing that people with hearing difficulties needed better transmission quality in order to understand telephone conversations. Sivantos Group currently employs approximately 5,000 people in more than 25 countries around the world and has customers in another 95 countries.